Installations
Hearth & Home offers our clients installations with a purchase of one of our products. No matter if you have just purchased a fireplace, insert, stove, or any other fire appliance – we will help to make sure that your fire appliance is installed correctly and safely up to industry standards.
Click the button below to schedule a consultation today with one of our pros at Hearth & Home. We can't wait to help you create your dream living space.
Maintenance & Repair
Is your fire appliance not working as it used to? Are you losing the ability to retain heat in your living room when using your appliance? It may be time to get your fire appliance inspected and repaired!
There are many great benefits that come by keeping up with annual inspections and routine maintenance on your fire appliances – it can help them last longer, prevent unwanted house fires, retain and output heat more efficiently, and more!
Click the button below to get started on scheduling an inspection, maintenance, or repair on your fire appliances with Hearth & Home.
Gas Light Conversion
Are you looking to have outdoor lighting added to your home? Or looking to make the switch from electric to gas-fueled lighting for your outdoor fixtures? Our team at Hearth & Home can help you make the switch!
Click the button below to get on our schedule for a consultation.
Patio Furniture Repair
Is your patio furniture in need of repair or refresh? Don't let your outdoor comfort suffer from broken or unusable furniture! At Hearth and Home, we can help fix your patio furniture! 
Click the button below to contact us about your outdoor furniture repair inquiries.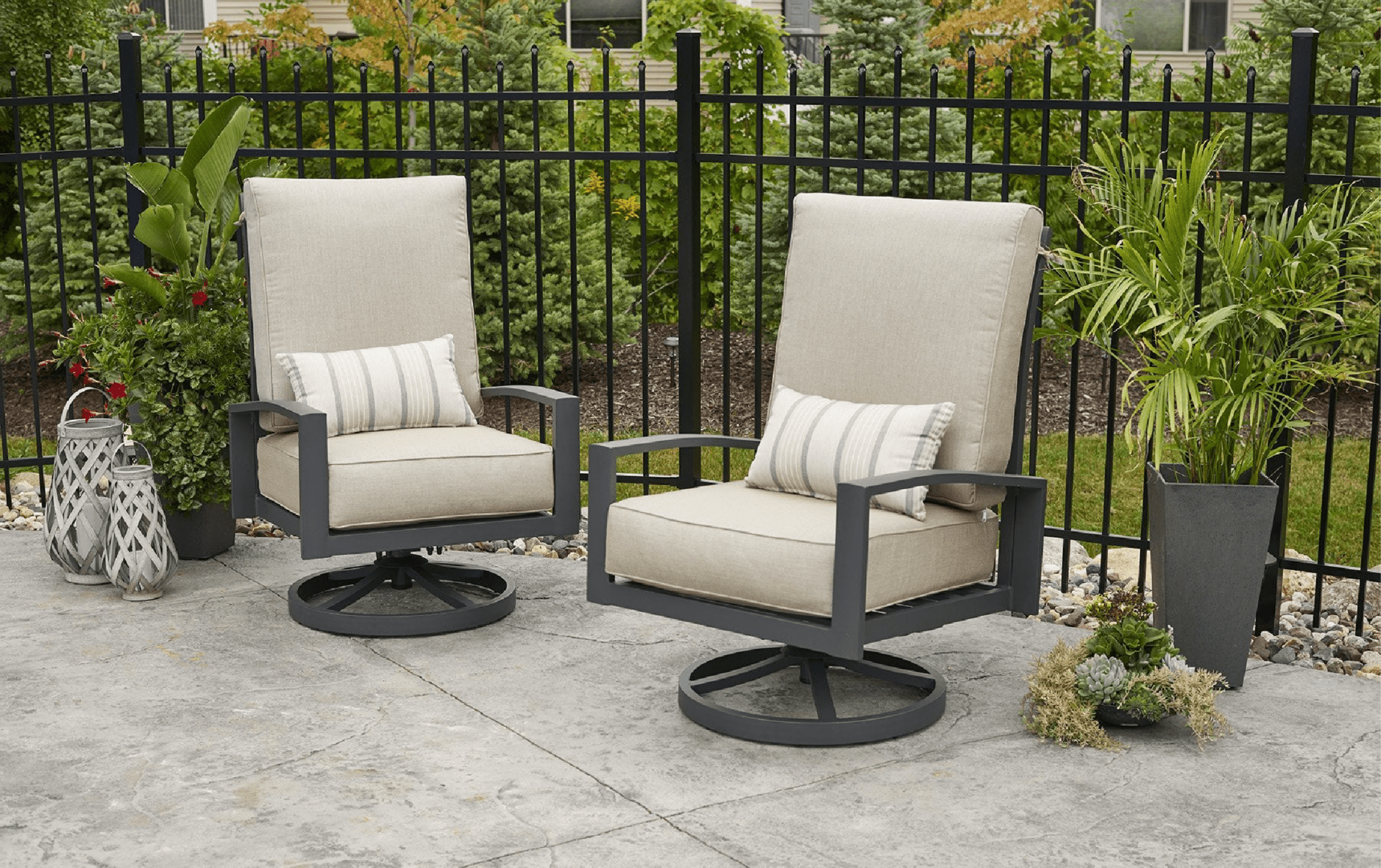 Service In Barrington, IL
"I bought my gas insert from Hearth & Home in 2016 and we have enjoyed it (problem free!) for seven years. Today, I called Hearth and Home because, following the ice storm, my power is out and I remembered that my gas insert could be used under these circumstances. Pat, a wonderful employee, spent 45 Min on the phone with me trouble-shooting the unit until it provided my house with warmth."
"Thank you to Pat and Hearth and Home! Wonderful customer service!"
- Mary C.
Installation In Schaumburg, IL
"Fantastic experience all around!! We had a traditional gas fireplace that was draft and looking quite old. At the recommendation of a family member, we went to Hearth & Home to look at the gas fireplace inserts and spoke to Tom Patton. We couldn't be more happy with the experience from our first conversation with Tom to the gentlemen that installed it today. The difference in the heat that is generated is unbelievable."
"We should have done this a long time ago!"
- Kimberly R.
Installation In Park Ridge, IL
"My wife and I just wanted to tell you how pleased we are with our new hearth and fireplace! And please extend a big KUDOS to Robert and Oskar. They did an outstanding job! Their attention to detail cannot be overstated. They were also very careful about confining dust and cleaned up nicely at the end of each day. Last, but not least they were both courteous and very nice and polite when responding to our questions."
"Well done!"
- Gerry & Terri B.